The crypto market fell again on Thursday as Bitcoin briefly fell below $26,000, leaving BTC now down more than 3.5% over the past week.
The rest of the crypto market continues to be dragged down as well, including smart contract platform Sui ($SUI) Tier 1, which is down 15% in the past seven days.
Let's take a technical look at SUI compared to Bitcoin, figure out what the future holds for the price of the crypto, and look at an emerging crypto that is showing bullish momentum despite current market conditions.
Bitcoin and SUI Breaking Below Support
Bitcoin's descent led to another rejection from the $27,500 resistance level that has held it back since mid-May. It is now testing support in the lower $16,000 range for the first time since May 12, which, if broken, could take the asset down to just $25,000.
In contrast, SUI lost all of its support at $1 that it had held since early May, finally giving way to two weeks of resistance from above. It went as low as $0.95 on Wednesday, an all-time low for the token that went live at the beginning of the month, although it has now recovered slightly to $1.01.
For context, Sui is a layer 1 smart contract platform with a unique programming language called 'Move'. It was designed by the chief executives of the now-defunct Meta stablecoin Diem project, and is intended to solve «pain points» associated with first-generation blockchains, such as scalability and programmability.
The coin has had few gains to write home about since it began trading, however, and may continue to post lower lows in the short term. Technical analysis from TradingView suggests that now is a good time to sell the asset, with seven of the asset's 11 daily technical indicators flashing 'strong sell', with no indicators flashing buy signals.
The SUI relative strength index (RSI) is currently below 30, which means its momentum is still deeply bearish.
To invalidate this bearish trend, SUI will need to return to $1.05 to find some base. Otherwise, if Bitcoin loses its $26,000 support, Sui will likely sink as low as $0.90.
AI-Powered Trading Platform yPredict Raises Over $1.5 Million in Presale
While Bitcoin, Sui and the rest of the market are struggling, new crypto presale yPredict racing through its allocation.
After launching less than a month ago, the $YPRED token presale has already raised over $1.5 million and is already in phase 5 of 8. Tokens are available for purchase at $0.07, but with a list price set at $0.12, they will increase in price by 71% by the time they are listed on exchanges.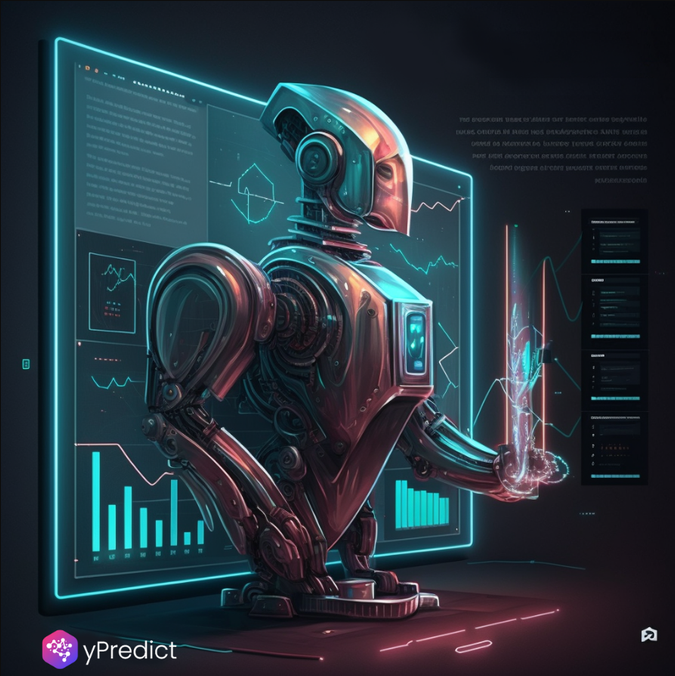 YPRED is critical to the yPredict ecosystem as they provide access to the wide range of trading tools, analytical data and AI-powered predictive models available on the platform.
The tokens are used to access yPredict through a three-tier membership model (Free, Active, Pro), each tier allows the use of different features and metrics – they can also be staked and will be used as a reward token for the best predictive trading models created by the community.
yPredict will use artificial intelligence and machine learning (AI/ML) to provide data-driven insights, analytical metrics and predictive market trends.
Developed by a doxxed and experienced group of financial quants, traders and software developers, yPredict will help crypto traders and investors make better decisions in the market and allow financial data scientists to offer results and signals as a monthly subscription service.
The platform will also offer a marketplace to sell model predictions as a service and will have play-to-earn and learn-to-earn features to attract a broad, engaged community.
The IS yPredict white paper there is more information on the project.
Denial
This article is sponsored content and does not reflect the views or opinions of BeInCrypto. While we adhere to Trust Project guidelines for impartial and transparent reporting, this content is created by a third party and is intended for promotional purposes. Readers are advised to independently verify information and consult a professional before making decisions based on this sponsored content.
Enter email for news in PDF